Author: Rachel Amphlett
Narrator: Alison Campbell
Length: 7 hours 14 minutes
Series: Detective Kay Hunter, Book 4
Publisher: Saxon Publishing
Genre: Mystery, Police Procedural


When a road traffic accident on a dark autumn night uncovers a disturbing conspiracy, Detective Sergeant Kay Hunter's investigation exposes a ruthless serial killer exploiting vulnerable young women.

With her enemies unmasked and her career spiraling out of control, Kay's determination to seek vengeance for the victims brings her dangerously close to those who want to silence her.

Undeterred, she uncovers the real reason behind a plot to destroy her career and sets in motion a terrifying chain of events.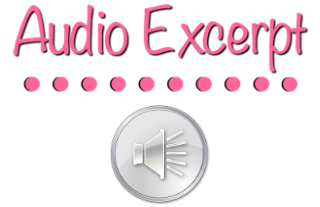 Before turning to writing, Rachel Amphlett played guitar in bands, worked as a TV and film extra, dabbled in radio as a presenter and freelance producer for the BBC, and worked in publishing as a sub-editor and editorial assistant.

She now wields a pen instead of a plectrum and writes crime fiction and spy novels, including the Dan Taylor espionage novels and the Detective Kay Hunter series.

Originally from the UK and currently based in Brisbane, Australia, Rachel cites her writing influences as Michael Connelly, Lee Child, and Robert Ludlum. She's also a huge fan of Peter James, Val McDermid, Robert Crais, Stuart MacBride, and many more.

She's a member of International Thriller Writers and the Crime Writers Association, with the Italian foreign rights for her debut novel, White Gold sold to Fanucci Editore's TIMECrime imprint, and the first four books in the Dan Taylor espionage series contracted to Germany's Luzifer Verlag.

First off, make sure you read or listen to the first three books of this series.  Every book will give you goose bumps, and Hell to Pay is right up there with the rest.
There are so many likes to this series.  With this particular book I liked the subject very much — again something that is happening in real life, so the story is very believable.  The subject, human trafficking, is frightening, even and of itself, but the author really does a superb job coiling the tension ever tighter as Detective Kay comes closer to discover who is behind the woman found in the trunk of a car.
I also enjoyed the way the plot isn't singular in its direction, but spreads to other subplots, and of course the situation Kay has with her problems at work.
Here's a story which will have you doubting much of what you see and assuming people's motivation behind what they do.  Along side this sentiment, you'll also find the camaraderie of co-workers who are truly loyal and friends–supporting each other through tough times.  It certainly warmed my heart!
If you enjoy trying to second guess what is really happening, you won't be able to unravel this twisted story and how it all finally comes together.  Author Amphlett, my hat off to you.
The narrator does her usual phenomenal job, breathing more horror into some really well-written scenes, and emotions of support and concern from Kay's police team.
I received this audiobook as part of my participation in a blog tour with Audiobookworm Promotions. The tour is being sponsored by Rachel Amphlett. The gifting of this audiobook did not affect my opinion of it.
Book 4
Apr. 19th:
Dab of Darkness Audiobook Reviews
Apr. 20th:
Apr. 21st:
Apr. 22nd:
Apr. 23rd:
Apr. 24th:
Apr. 25th: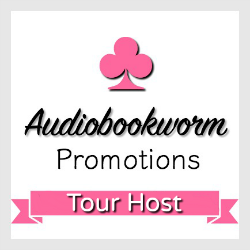 ➜Sign up as a host here