Author: Rachel Amplett
Narrator: Alison Campbell
Length: 7 hours 27 minutes
Series: Detective Kay Hunter, Book 3
Publisher: Saxon Publishing
Genre: Mystery, Police Procedural


Sophie Whittaker shared a terrifying secret. Hours later, she was dead.

Detective Kay Hunter and her colleagues are shocked by the vicious murder of a teenage girl at a private party in the Kentish countryside.

A tangled web of dark secrets is exposed as twisted motives point to a history of greed and corruption within the tight-knit community.

Confronted by a growing number of suspects and her own enemies who are waging a vendetta against her, Kay makes a shocking discovery that will make her question her trust in everyone she knows.

One to Watch is a gripping murder mystery thriller, and the third in the Detective Kay Hunter series. A whodunit for fans of Jeffery Deaver, Peter James, David Baldacci, and James Patterson.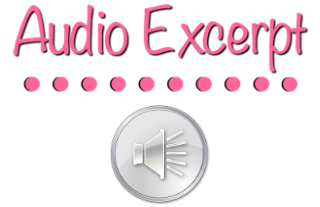 Before turning to writing, Rachel Amphlett played guitar in bands, worked as a TV and film extra, dabbled in radio as a presenter and freelance producer for the BBC, and worked in publishing as a sub-editor and editorial assistant.

She now wields a pen instead of a plectrum and writes crime fiction and spy novels, including the Dan Taylor espionage novels and the Detective Kay Hunter series.

Originally from the UK and currently based in Brisbane, Australia, Rachel cites her writing influences as Michael Connelly, Lee Child, and Robert Ludlum. She's also a huge fan of Peter James, Val McDermid, Robert Crais, Stuart MacBride, and many more.

She's a member of International Thriller Writers and the Crime Writers Association, with the Italian foreign rights for her debut novel, White Gold sold to Fanucci Editore's TIMECrime imprint, and the first four books in the Dan Taylor espionage series contracted to Germany's Luzifer Verlag.

Here's a series that only gets better.  Detective Kay Hunter is warm, compassionate, intelligent and a great heroine to this series.
Each book deals with a police case, as well as tightening the coils on ongoing danger to Kay, while the main characters take our attention in a different direction, no less intriguing and suspenseful.
Kay is finding her boss Sharp is one to be trusted as well as a friend.  He watches her back when his superior lays in on Kay — her professionalism and anything he can do to break down her self-esteem. Sharp also believes in her.  He's a boss we all wish we had!
In this story, leaks become known about things few know about Kay.  How are they getting out?  Can she trust her inner-team?
Adam, her husband, is ever-present as her support and love.  He plays a subordinate role in the story.
I truly enjoyed the many possibilities of who could have murdered a sixteen-year-old girl  at an interesting ceremony — a girl's vow taken to remain pure and untouched until she marries her husband.  I also found the police's efforts in unraveling the crime scene and finding the one who committed the murder, most interesting and well-written. I had my suspicion close to the end of the story about 'who dun' it', so was delighted I was right.  Author Amphlett does a great job laying out the facts of the murder, encouraging the reader to 'guess' just what happened. The narrator is admirable in retelling the story, keeping me focused on the intrigue and facts.
I received this audiobook as part of my participation in a blog tour with Audiobookworm Promotions. The tour is being sponsored by Rachel Amphlett. The gifting of this audiobook did not affect my opinion of it.
Book 3
Apr. 12th:
Dab of Darkness Audiobook Reviews
Apr. 13th:
Apr. 14th:
Apr. 15th:
Apr. 16th:
Apr. 17th:
Apr. 18th: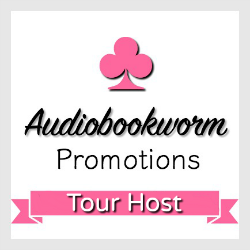 ➜Sign up as a host here