Author: Rachel Amplett
Narrator: Alison Campbell
Length: 7 hours 15 minutes
Series: Detective Kay Hunter, Book 2
Publisher: Saxon Publishing
Genre: Mystery, Police Procedural


Reputation is everything.

When a packed commuter train runs over a body on a stretch of track known to locals as "Suicide Mile", it soon transpires that the man was a victim of a calculated murder.

As the investigation evolves and a pattern of murders is uncovered, Detective Sergeant Kay Hunter realizes the railway's recent reputation may be the work of a brutal serial killer.

With a backlog of cold cases to investigate and attempting to uncover who is behind a professional vendetta against her, Kay must keep one step ahead of both the killer and her own adversaries.

When a second murder takes place within a week of the first, she realizes the killer's timetable has changed, and she's running out of time to stop him….

Will to Live is the second book in a new crime thriller series featuring Kay Hunter – a detective with a hidden past and an uncertain future….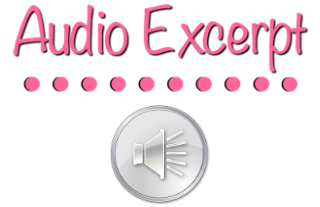 Before turning to writing, Rachel Amphlett played guitar in bands, worked as a TV and film extra, dabbled in radio as a presenter and freelance producer for the BBC, and worked in publishing as a sub-editor and editorial assistant.

She now wields a pen instead of a plectrum and writes crime fiction and spy novels, including the Dan Taylor espionage novels and the Detective Kay Hunter series.

Originally from the UK and currently based in Brisbane, Australia, Rachel cites her writing influences as Michael Connelly, Lee Child, and Robert Ludlum. She's also a huge fan of Peter James, Val McDermid, Robert Crais, Stuart MacBride, and many more.

She's a member of International Thriller Writers and the Crime Writers Association, with the Italian foreign rights for her debut novel, White Gold sold to Fanucci Editore's TIMECrime imprint, and the first four books in the Dan Taylor espionage series contracted to Germany's Luzifer Verlag.

This series has been very enjoyable to follow.  Book two deals with mental illness and suicide, along with people who hold grudges and act on them.
We become more acquainted with Detective Kay's work environment, and the people who have it in for her and those, as well, who believe in her. We also learn more about the procedures within the police force in obtaining evidence for a crime committed. I'm impressed with the thoroughness of an investigation and not jumping to conclusions.
Kay Hunter doesn't let her personal woes at work interfere with the caliber of her work in trying to break a case, even when it looks like she can't unravel it. She is driven to solve a case, meticulously working through the evidence.
It's enjoyable watching her interact with people who surround a crime scene, whether in the periphery or up close.  Kate is an admirable character with gut instincts she acts on, yet she's very thorough with her investigations.
The author creates a believable story, with mystery and suspense, building a slow-coil of dread as Kate gets closer to solving the crime.  She doesn't show her hand, in the slightest, as who is responsible for the crime/crimes.
I've enjoyed listening to the narrator, also either English or very familiar with the local dialog.  Between the author and the narrator, I feel like I'm watching a BBC film. They are very well in tune and create the perfect environment for me to envision the scenes.
I received this audiobook as part of my participation in a blog tour with Audiobookworm Promotions. The tour is being sponsored by Rachel Amphlett. The gifting of this audiobook did not affect my opinion of it.

Book 2
Apr. 5th:
Dab of Darkness Audiobook Reviews
Apr. 6th:
Apr. 7th:
Apr. 8th:
Apr. 9th:
Apr. 10th:
Apr. 11th: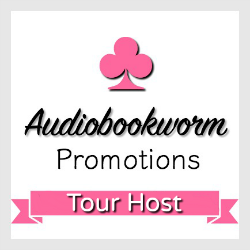 ➜Sign up as a host here