Author: Rachel Amplett
Narrator: Alison Campbell
Length: 8 hours 27 minutes
Series: Detective Kay Hunter, Book 1
Publisher: Saxon Publishing
Genre: Mystery, Police Procedural


"If you want to see your daughter alive again, listen carefully."

When the body of a snatched schoolgirl is found in an abandoned biosciences building, the case is first treated as a kidnapping gone wrong.

But Detective Kay Hunter isn't convinced, especially when a man is found dead with the ransom money still in his possession.

When a second schoolgirl is taken, Kay's worst fears are realized.

With her career in jeopardy – desperate to conceal a disturbing secret, Kay's hunt for the killer becomes a race against time before he claims another life.

For the killer, the game has only just begun….

Scared to Death is the first book in a new crime thriller series featuring Kay Hunter – a detective with a hidden past and an uncertain future….

If you like the Kim Stone series by Angela Marsons, Peter Robinson's DCI Banks series and the Erika Foster series by Robert Bryndza, discover Rachel Amphlett's new detective novels today.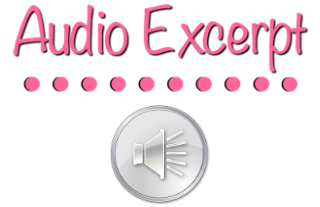 Before turning to writing, Rachel Amphlett played guitar in bands, worked as a TV and film extra, dabbled in radio as a presenter and freelance producer for the BBC, and worked in publishing as a sub-editor and editorial assistant.

She now wields a pen instead of a plectrum and writes crime fiction and spy novels, including the Dan Taylor espionage novels and the Detective Kay Hunter series.

Originally from the UK and currently based in Brisbane, Australia, Rachel cites her writing influences as Michael Connelly, Lee Child, and Robert Ludlum. She's also a huge fan of Peter James, Val McDermid, Robert Crais, Stuart MacBride, and many more.

She's a member of International Thriller Writers and the Crime Writers Association, with the Italian foreign rights for her debut novel, White Gold sold to Fanucci Editore's TIMECrime imprint, and the first four books in the Dan Taylor espionage series contracted to Germany's Luzifer Verlag.

Enjoyed this suspenseful thriller about the repercussions of bullying, with an excellent explanation what goes on with the police behind the scene in a crime.  This topic is very much in the news when kids who are bullied strike back, killing many as they do.  So it is appropriate to read/listen and a wonderful beginning to a series about Detective Kate Hunter, a skillful detective with boss issues and personal life complications.
The plot is well thought out, keeping me guessing with all its twists, but, at the same time, making sense as it unfolds.  I like Kate, with her great rapport with her colleagues, and her astute thoughts on where the investigation might lead. She's a great role model.
I am also struck on how Kate Hunter's boss doesn't cut her any slack and even though she has been found to not be at fault in a particular previous debacle, her boss rides her. How many of us have had such bosses? Another subplot runs its course, giving us some insight to Kate's personal life, as well as her relationship with her working colleagues.
I very much relate to this story, knowing how people with troubles in their own lives, may have jobs which also take chunks out of who they are.  They pull through by being strong, doing what is right.
The narrator told the tale and sparked fear in the listener through the killer's dialog.  She did a great job! Her voice pacing was a bit slow for me so I found the story more engaging by listening at 1.25X instead of 1.00X.  On the whole, she adds timbre to the character personalities and the telling, making it quite the thriller.
I received this audiobook as part of my participation in a blog tour with Audiobookworm Promotions. The tour is being sponsored by Rachel Amphlett. The gifting of this audiobook did not affect my opinion of it.

The Detective Kay Hunter Series Giveaway: Signed Paperback & Bookmark Set

Book 1
Mar. 29th:
Dab of Darkness Audiobook Reviews
Mar. 30th:
Mar. 31st:
Apr. 1st:
Apr. 2nd:
Apr. 3rd:
Apr. 4th: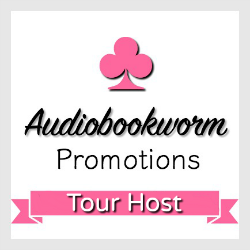 ➜Sign up as a host here