Author: Bella Andre
Narrator: Eva Kaminsky
Series: The New York Sullivans, Book 1
Publisher: Oak Press, LLC
Released: Aug. 9, 2016
Genre: Contemporary Romance


Millions of readers/listeners have fallen in love with the San Francisco and Seattle Sullivans. Now get ready to fall head over heels for the New York Sullivans!

World-renowned artist Drake Sullivan doesn't paint women. Ever. Not when he knows all too well just how destructive painter/muse relationships can be. But on the day Rosa Bouchard walks onto the cliffs outside his Montauk cottage, Drake is so captivated that he can't stop himself from bringing her to life on canvas.

Shocked and horrified by the nude photos of her that have just hit the Internet, reality TV star Rosa's every instinct is to run from her Miami home and hide. After driving all night, she ends up in Montauk, New York, where she doesn't know a soul and plans to lie low until she can figure out how to deal with the media firestorm – and her own mother, who seems all too happy to sell out Rosa's happiness for more fame, more fans, and more money. The very last thing Rosa expects is to find, and to fall for, a sinfully sexy man like Drake Sullivan.

Drake has never felt this way about anything he's painted…and he's definitely never felt this way about a woman. When they kiss, everything but sweet, breathless desire melts away. But can he convince Rosa to trust – and to love – again after such a devastating betrayal?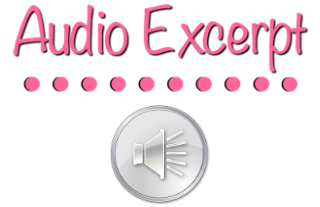 Bella Andre is the New York Times, USA Today, Publishers Weekly and Wall Street Journal bestselling author of "The Sullivans", "The Morrisons" and "The Maverick Billionaires" series.

Having sold more than 7 million books, Bella Andre's novels have been #1 bestsellers around the world and have appeared on the New York Times and USA Today bestseller lists 64 times. She has been the #1 Ranked Author at Amazon (on a top 10 list that included Nora Roberts, JK Rowling, James Patterson and Stephen King). Apple iBooks named her one of their "Bestselling Authors of All Time" (alongside Nicholas Sparks, Nora Roberts and EL James). And Publishers Weekly named Oak Press, the publishing company she created to publish her own books, the Fastest-Growing Independent Publisher in the US. After signing a groundbreaking 7-figure print-only deal with Harlequin MIRA, Bella's "The Sullivans" series is being released in paperback in the US, Canada, and Australia.

Known for "sensual, empowered stories enveloped in heady romance" (Publishers Weekly), her books have been Cosmopolitan Magazine "Red Hot Reads" twice and have been translated into ten languages. Winner of the Award of Excellence, The Washington Post called her "One of the top writers in America"; and she has been featured in Entertainment Weekly, NPR, USA Today, Forbes, The Wall Street Journal, and TIME Magazine. A graduate of Stanford University, she has given keynote speeches at publishing conferences from Copenhagen to Berlin to San Francisco, including a standing-room-only keynote at Book Expo America in New York City.

Bella also writes the New York Times bestselling Four Weddings and a Fiasco series as Lucy Kevin. Her "sweet" contemporary romances also include the new USA Today bestselling Walker Island series written as Lucy Kevin.

If not behind her computer, you can find her reading her favorite authors, hiking, swimming or laughing. Married with two children, Bella splits her time between the Northern California wine country and a 100-year-old log cabin in the Adirondacks.

Eva Kaminsky is a New York born and NYC based actor and narrator. A 2014 Audie nominee, she has recorded over 150 audiobooks in many different genres ranging from Romance to Young Adult. Eva can often be heard on TV and radio commercials for such products as Intel, Publix, Neulasta and Tide, and spent her earlier years in the world of animation voicing characters for Teenage Mutant Ninja Turtles, Pokemon, Yu-gi-oh, among many others. Recent recurring and guest appearances on television include Chicago Med, Billions, Madam Secretary, Madoff, Blindspot, and The Blacklist, and on the larger screen she can be seen in Extremely Loud and Incredibly Close, Three Generations, and Stephen King's The Dark Tower. She has spent over 20 years working in the theatre, both on and Off Broadway, and extensively in regional theatres all over the country.

This is a story about the crème de la crème of society. Where one thinks money could solve their problems, it can actually bar them from finding real happiness.
Drake Sullivan, a painter experiencing painter's block is starting to panic.  All his brothers are filthy rich and successful. He is, too, but if this painter's block continues… Will he ever be able to paint again with the passion necessary to create a great piece?
When he meets Rosa Bouchard, he is captured by her beauty, both in physical form and the spirit which lays beneath her skin.  Dying to paint her, he needs to coax her into not running from him. He finds much more in this beauty than he expected, and feels something he never has before.
Rosa is running from past decisions, made to keep her family together, but now the game has turned nasty.  Money can't buy the peace of mind she needs.  She's an emotionally intriguing character who is easy to relate to because many have done things in the  past to stave off the worst — a means of survival and don't know the next step to freedom.  Rosa and her mom and brothers have risen to the top of society only to realize how fragile and lonely that apex could be. The changes she needs to make in her life don't come easily. The story is written compellingly with several threads of rich secondary characters and subplots which gear to the continuation of the series.
Drake is a multi-textured characters, with his own strengths and his inner fragility.  Where he is there to support Rosa, he has his own demons to overcome. I really like the way the author brings how important family is into the story.
The narrator is an animated storyteller, with a girl-next-door energy and down-to-earth portrayal of feelings which found me nodding in perfect understanding and sympathy.  The author certainly has captured my interest in this most charming series.
I received this audiobook as part of my participation in a blog tour with Audiobookworm Promotions. The tour is being sponsored by Bella Andre. The gifting of this audiobook did not affect my opinion of it.
v

The New York Sullivans Giveaway: 3-Month Audible Membership

Book 1
Mar. 4th:
Mar. 5th:
Mar. 6th:
Mar. 7th:
Mar. 8th:
Mar. 9th:
Mar. 10th: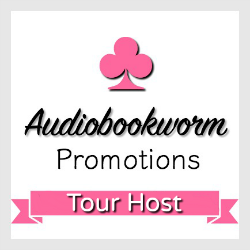 ➜Sign up as a host here