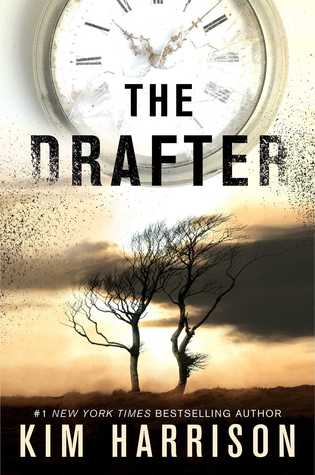 Title: The Drafter The Peri Reed Chronicles, book 1
Author: Kim Harrison
Genre: Romantic Suspense, Paranormal
Story Setting: 2025; 2030
Pages: 432
Published by: Gallery Books, First Edition
Published Date: September 1, 2015
ISBN-10: 1501108697
ISBN-13: 978-1501108693
About the Story: In the first explosive book in the Peri Reed Chronicles, Kim Harrison, #1 New York Times bestselling author of the Hollows series, blazes a new frontier with an edge-of-your-seat thriller that will keep you guessing until the very end. Detroit 2030. Double-crossed by the person she loved and betrayed by the covert government organization that trained her to use her body as a weapon, Peri Reed is a renegade on the run. Don't forgive and never forget has always been Peri's creed. But her day job makes it difficult: she is a drafter, possessed of a rare, invaluable skill for altering time, yet destined to forget both the history she changed and the history she rewrote. When Peri discovers her name is on a list of corrupt operatives, she realizes that her own life has been manipulated by the agency. Her memory of the previous three years erased, she joins forces with a mysterious rogue soldier in a deadly race to piece together the truth about her fateful final task. Her motto has always been only to kill those who kill her first. But with nothing but intuition to guide her, will she have to break her own rule to survive?
My Thoughts:  This thriller had it all – suspense, paranormal in a futuristic timeline, romance and the ever-present manipulation humankind bring down on each other.
Full of creative talent, Kim Harrison riveted me to the page building this world—I loved it. Never had read Ms. Harrison before, I'm keeping my eyes open for further books from her.  I'm a believer of this dynamic and ever changing world Peri Reed is in and can't wait to experience the rest of the series.
I think the most exciting part about the story is its complexity, so well described. I wasn't able to figure out who the bad guy/guys was/were. There were so many who appeared in sheep's clothing (believably so), but you just knew there was something off-kilter.
The heroine, Peri Reed, very well-trained and extremely intelligent, didn't know who to trust. She didn't have true memories to help her. Who were feeding her lies?  Her memories were partially erased or manipulated – only her intuition could guide her.  Jack was Peri's love.  He was also her anchor.  But Allen was her anchor, too.  Then there was Silas.  All anchors.  Peri could trust no one.
When Peri drafted she changed what is.  It was like rewinding a scene and replaying the outcome. With each draft she would lose time, she would also lose a little more of herself.  If she were killed, she'd draft for sure to save her life and she'd be aware of two timelines, not able to know which one was real, because they both were.  That's why anchors were so important to drafters–they kept them sane. Her anchor would help her focus in a one timeline – the one they wanted her to remember.  Peri was manipulated, made over many times, and slowly was losing who she really was.  Could she find herself?  Could she live without an anchor?
The writer writes an intense, riveting, compelling story.  And as a reader, I loved every minute of it.  The confusion and emotions swirling through Peri swirled through me.  When the dust settled, it's hard to grasp it all. Boy, am I ready for book two!
About the Author: New York Times bestselling Kim Harrison was born in Detroit and has lived most of her life within an easy drive of it.
When not at work on her latest project, she spends her time landscaping her new/old Victorian home or out on the links with her mom.
Her current vices include good chocolate, and exquisite sushi.
Her bestselling novels include Dead Witch Walking; The Good, The Bad, and The Undead; Every Which Way But Dead; A Fistful of Charms; For a Few Demons More; and The Witch With No Name.